The misunderstood horrors of Bulbbul
Empathized by some, misunderstood by many. Setting a new tone of horror in Hindi cinema.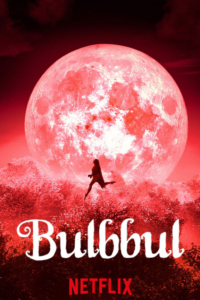 P.C- Rotten Tomatoes
Movie name: Bulbbul.
Release year: 2020.
Director: Anvita Dutt Guptan.
Production House: Clean Slate Filmz.
Cast: Tripti Dimri, Paoli Dam, Parambrata Chatterjee, Rahul Bose, Avinash Tiwary, Varun Paras Buddhadev.
Cinematography: Siddharth Dhawan.
With the 19th century's crumbling Havelis, use of spooky, supernatural mythologies, Bulbbul depicts the decaying world of feudal Bengal. When the movie came out amidst the pandemic, many thought it might be a horror fest of screams, ghostly appearances, and heinous murders. Some thought, it was another attempt by Clean Slate to blend supernatural with horror like Pari.
While Pari failed in some ways to create the strong connection of social prejudice with horror, Avnita Dutt's Bulbbul strikes the right chord in every way. However, regardless of a beautiful depiction of the putrid core of patriarchy, many failed to understand the real horrors shown in the movie.
Bulbbul tells a story of an innocent and playful child bride who is made to turn into an obedient wife to a much older man, Indranil Thakur (Rahul Bose). She, unable to fathom the meaning of conjugal relationships and their expectations, spends her time with her brother-in-law, Satya. With time, she falls for Satya who is her own age. Over time, the rotten "horrors" of the family, and dysfunctional relationships begin to reveal themselves.
Bulbbul stays true to its core theme—horror. However, the horrors aren't like the sudden screams and gore of typical supernatural horror films. The disgusts lie in the way an older relative talks about bichua (toe rings) to a young girl, conveying, "…. vash main karne ke liye hote hai bichchue (It is to control you)." It lies in the way Binodini (Paoli Dam) says, "Badi haveli ke bade raaz. (Big secrets lie in big mansions)."
I absolutely got awed by the character depictions in the movie. Throughout the film, you will get a sense of comparison being made in the portrayal of men. On one hand, Indranil played by Rahul Bose effortlessly shows men who love to control women in every way. For him, a woman 's life should be governed by shame, propriety, and selfless service towards her husband.
Next comes Mahendra, also skillfully played by the legendary Rahul Bose, who calls Bulbbul "guriya". Although it may seem innocent, there is a devilish tone every time he comes to the screen. He depicts those section of patriarchy who thinks women are property or dolls for men's pleasure. Mahendra has short screen time. But as expected, Rahul Bose knocks it out of the park with both the characters.
Satya played by Avinash Tiwary felt like the weakest link of all. He is meant to be a longingness that Bulbbul felt. He is educated but doesn't go beyond the archaic expectations of women. Avinash shares most of his screen time with Tripti Dimri, who plays Bulbbul and Paoli Dam. Honestly, he lacks the nuances, and subtle reactions much needed in the movie.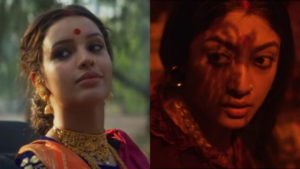 P.C- India TV
The film also re-imagines chudail (witch) and Kali as twisted-feet Devi in a mission. The portrayals of these mythical scenes are magnanimously captured by Siddharth Dhawan. The change of tone with every mood, and the unexpressed but implicit use of romanticism keep you hooked till the end.
Seeing Parambrata as Dr. Sudip is a breath of fresh air in the toxic and horrifying atmosphere of the movie. He plays a trusted companion of Bulbbul. The scenes between Tripti and Parambrata are my second favorite, keeping the first place to Paoli and Tripti, of course.


P.C- The Chakkar
The sets are carefully built, recreating the specific period beautifully. The use of background score, however, lacks to create the same effect as the editing and camera do for the film.
For me, and many women, Bulbbul is a horror film that is powerfully feminist, unabashedly sharp, told with lots of empathy and style.
And for those who still ponder on the fact that there wasn't enough "gore" or "ghost" in the film, I appeal to them—watch the movie again. This time, with a little less expectation of 'created' horror and more on the nuances of what the film is trying to tell. The terror lies in the 'demons' of the human mind—may be a lot more frightening than fearsome than a white-cladded dead woman!
Review by,
Ujjayini Ghosh
Senior Content Writer
Brainium Information Technologies Pvt. Ltd.