Kolkata, the City of Joy, situated on the bank of the river Hooghly.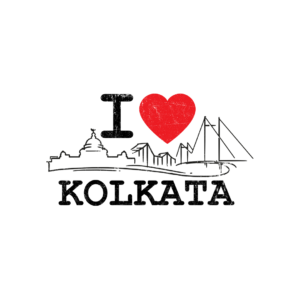 The city rich in Cultural Heritage, once was known as the Capital of our country.
Job Charnock, founded this city, formerly known as 'Calcutta'.
The City of Joy is the city of love, comprised of Gobindapur, Sutanuti and Kalikata.
College Street in North Kolkata, gives the smell of books.
Coffee House plays an important role for student's frequent hangouts.
India's first medical college, established here in 1835.
University of Calcutta being the first Indian University makes us feel honored with pride.
Nobel Laureates Rabindranath Tagore and Amartya Sen raise an intense exhilaration.
Kavi Nazrul and Satyajit Ray, make us feel exceptional.
Love for street shopping signifies either Hatibagan, New Market or Gariahat.
The City of Joy remains undefined without the cantilever Howrah Bridge and Princep Ghat.
Hot tea served in earthen pots, add a different flavour to the tea.
Hot rice served with Hilsa-Prawn, is all Bengalis' sumptuous meal.
Tram lines and hand-pulled rickshaws still retain the heritage of Kolkata.
The City of Joy rich in festivals, is famous for its 'Mishti Doi' and 'Rosogolla'.
Durga Puja, the grand festival, the city dressed up like a bride.
The idols have an undefined beauty, Kumortuli potters are the reason behind.
Land of Devotees, Land of Worshipers, Land of Temples from Dakshineswar to Kalighat.
The city of Joy is not truly visited if you missed Adeyapith and Belurmath.
Winter defines the picnic season, along with 'Pithe-Puli' as the dessert.
Crowd appears at Shibpur Botanical Garden, Victoria Memorial, Science City and Alipoor Zoo also have the same rush.
Christmas celebrations and the New Year Eve make the city alive.
Midnight mass at St. Paul's Cathedral and Park Street decks up in lights.
Multiple faces of multiple races, multiple religions stay together.
Kolkata, the City of Joy, I will love you forever!