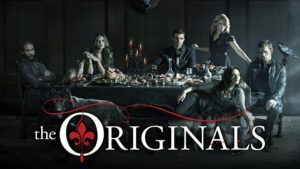 Started: October 3, 2013
Completed: August 1, 2018
8.3/10 – IMDb
84% Rotten Tomatoes
Cast : Joseph Morgan, Daniel Gillies, Phoebe Tonkin, Claire Holt, Charles Michael Davis, Danielle Campbell, Leah Pipes, Nathaniel Buzolic, Riley Volkel, Danielle Rose Russel
The CW's Vampire Diaries has a spin-off called The Originals. The Mikaelson Family, the first vampire family, serves as the inspiration for this web series. This is most clearly not a teen show, despite being a spinoff of The Vampire Diaries, which is (in my opinion) refreshing and helps it draw in a tonne of new viewers. The Originals has a "feeling" similar to Interview with the Vampire and even Dracula because to its dark humour and great atmosphere. Because the narrative is recounted from the perspectives of two Byronic Heroes, Elijah and Klaus, it is intriguing and the portrayal of the vampires is classic (also known as Niklaus Mikaelson).
I must admit that the television pilots for a great deal of series haven't really wowed me. There have been a handful that were moderately entertaining, but nothing that really sticks out to me. The Originals, however, is the one to stand out amid the sea of similarity, bad chemistry, and mediocrity at the end. The first episode covers the same tale that was recounted last season in The Vampire Diaries from Klaus' perspective (the episode that served as a pilot), but this time it is told from his brother Elijah's point of view, the vampire with refined manners and a suit who believes in love, hope, and family.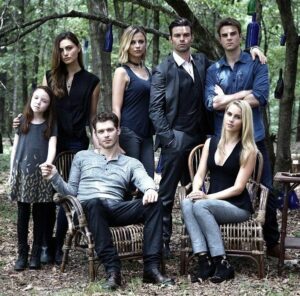 My attention was immediately drawn to Elijah's narrative, and I felt forced to continue watching by his alluring vampirism. It was masterfully done to introduce the founding family in New Orleans through a narrative flashback, repeating earlier great vampire tales and demonstrating a significant literary impact on the characters and environment. Elijah's storytelling and the narration serve as a fantastic introduction for new viewers who aren't familiar with these characters. Furthermore, the leadership of that initial flashback sequence by Elijah (Daniel Gillies), Klaus (Joseph Morgan), and Rebecca (Claire Holt) was excellent. They seemed like real vampires to me. Elijah's apology to the victim as he forced him to be a servant was terrifying, hilarious, and darkly interesting. Klaus even reminded me of Lestat here in the way he appreciates and embraces being a vampire, murdering with pleasure. Again, the strong acting, directing, and writing in this sequence quickly won me over.
I was hesitant about the pregnancy narrative involving Hayley (a significant secondary character) before this episode aired. These doubts have been entirely dispelled for me since seeing this episode. I can see why it will work since it connects into the concept of family and the value of it because we get Elijah's perspective on the hybrid baby. As a Byronic Hero, Elijah has found his fervent goal: he will stop at nothing to preserve Hayley and her unborn child. Elijah is trying to protect his brother Klaus from his selfishness and erratic outbursts, but the baby is more important to him than Klaus, and it makes for a riveting narrative. Even a romantic relationship between Elijah and Hayley has possibilities in my eyes since it makes sense for him to turn his attention to the mother of the child. Hayley's portrayal of her background in foster care and her assertion that she only began caring for the infant after fighting for its life made me even believe in her as a character.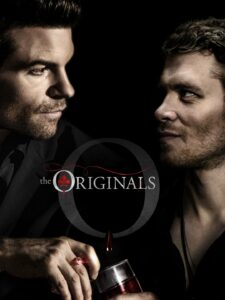 Joseph Morgan, a British actor, played the title role of Niklaus Mikaelson in the hit TV series "The Vampire Diaries" and "The Originals." Klaus is another name for Niklaus Mikaelson. He is an Original Hybrid (Vampire Plus Werewolf) and Original Vampire. One of the most feared and ruthless villains in the series is known as Klaus. The Vampire Diaries' Klaus originally made an appearance in the second season. He continued to appear until the fourth season, playing an adversary, and eventually received his own programme, The Originals.
After several general introductions by the other characters in the show, Klaus Mikaelson joined The Vampire Diaries. For many episodes, people would discuss how evil, vicious, and strong he is. Since he didn't look like a very evil villain when he first came on the screen, I'll be completely honest and say that I didn't have a strong view of him. In fact, I almost felt that all these introductions were too much for him. But as the series went on, it became clear that he was indeed a frightening and dangerous guy, as recounted by others. But I'll be honest—unlike many others—I never once felt resentment against this character. This character was enjoyable. He is amazingly cruel and beautifully nasty. He is a very strong, powerful, egotistical, cunning, and ruthless terrible guy, yet he is also sympathetic, sensitive, endearing, and highly emotional. He changed from being the series' antagonist to rescuing lives at the start of each episode.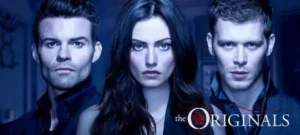 However, Klaus was one of the main characters in The Vampire Diaries, but in The Originals, where he plays the hero, you will get to witness this charming side of Klaus. Everyone is a hero of his or her own narrative, isn't that right? The story is told from his point of view. This show provided many in-depth insights about his personality, actions, and choices. The way Klaus interacted with his loved ones increased his likeability. Being a very reticent individual, Klaus doesn't believe people easily, but if he does, it will be legendary. We also get to witness how Hope (Danielle Rose Russel), Klaus' daughter, changes the entire character of Klaus from a Deadly, Ruthless Vampire to rather benevolent and soft person.
The main threat in the debut (which gets a post-"Vampire Diaries" teaser before sitting Tuesdays after "Supernatural") is getting talked to death, despite brief spurts of suitably gory violence. While the CW is still adept at selecting actors who look good on billboards, the show's heavy-handed language, written by Julie Plec and Michael Narducci, lacks any venom.
While "The Originals" has an audience from the start, it seems like it has nowhere to go but down from the base of "Vampire Diaries" fans who may be itching for a second similarly themed hour when twilight time arrives.